Tips for the Social Media Businessman
Tips for the Social Media Businessman
Social media has become a powerful tool for digital marketing. The platform is used by both large and small brands to drive sales, marketing, customer service, and other aspects of their businesses. All businessmen are looking to improve their social media marketing skills by using social networking apps such as Facebook, Twitter, and Instagram as marketing tools.
In a recent study by Sprout Social, 89% of respondents said they buy from socially active brands. The study also showed that businesses aren't using social data to its fullest potential. This is because there is still an opportunity to get better at using social media as a marketing tool.
Tips for You to Succeed as a Social Media Entrepreneur
To run a successful business on social media, below are some helpful tips to follow:
Define goals and objectives:
The key to success is defining the goals and objectives of the social media platform. In order for this strategy to be effective, it's important to align the goals of the platform with those of the business. These goals will also help measure the success of social media marketing efforts. Businesses should set SMART goals that are specific, measurable, attainable, relevant, and timely. These goals should be written down and used as a guide in executing campaigns. For example, these goals may be to increase social media web traffic by 25% in the next six months.
Identify the target audience:
Identifying the target audience is necessary to know the social media channels that the customer is likely to use so you can reach your target audience using the same social channel. Social media channels attract varying audiences, so to promote a certain business, more time should be invested in where the target audience spends most of their time. For example, fashion brands will likely reach their target customers through Instagram rather than Linkedin.
Select the right platform:
As many social media platforms are available with different users, it is a bit tricky to decide on the social media platforms to use for the successful running of a business. The use of a few social media channels should be mastered initially because different social platforms have a distinct place in the market. Social media platforms for businesses include Facebook, Twitter, Instagram, and LinkedIn though Pinterest and YouTube also have a place for advertising or promoting offerings.  It is best to initially grow a follower base on a social platform,  scale operations to a few social channels, and then expand into new territories.
Develop a content strategy:
The content that you post on social media should be carefully thought out. You can use a multichannel marketing strategy which is when customers or prospective customers get similar messages and promotions across the business's social channels. Create timely,  relevant posts and ensure that content published on other channels can be repurposed for social media. Also, promoting new offers, scheduling webinars, or a weekly promotional campaign could help increase visibility.
Publish content consistently:
People follow a page on social media because they like the content that is shared. Posting consistently strengthens the brand and also builds customer loyalty. Also, followers create word-of-mouth marketing opportunities by sharing and discussing the brand. You can fill up the posting schedule by creating consistent content and when the posting schedule dries up, it's great to recycle past posts that are relevant and put a new spin on them. This allows you to establish and enforce one-on-one relationships with the audience.
Use visuals to tell a story:
Text posts are a great and effective way to share information while using visuals like images and videos makes the post more engaging. Visuals of recent events and news stories can be used to bring posts to life and make them more relevant. This helps to create a sense of connection between the audience and the brand as well as helps to establish trust.
Monitor conversations and create relationships:
Followers engage with brands directly on social media channels. So, you can build relationships with them, show appreciation for their loyalty, and create a more personalized customer experience. This will lead to more followers, more engagement, and more sales.
Monitor social media trends
Monitor the competitive landscape by following your competition on social media
Marketing products on social media is a great way to generate sales. However, many businesses do not make use of their social media handles to the fullest. These tips can help you to succeed as a social media businessman. However, you also need to be credible and sell quality products to keep customers coming for more.
Resilient Future: The 2023 West Africa Property Investment Summit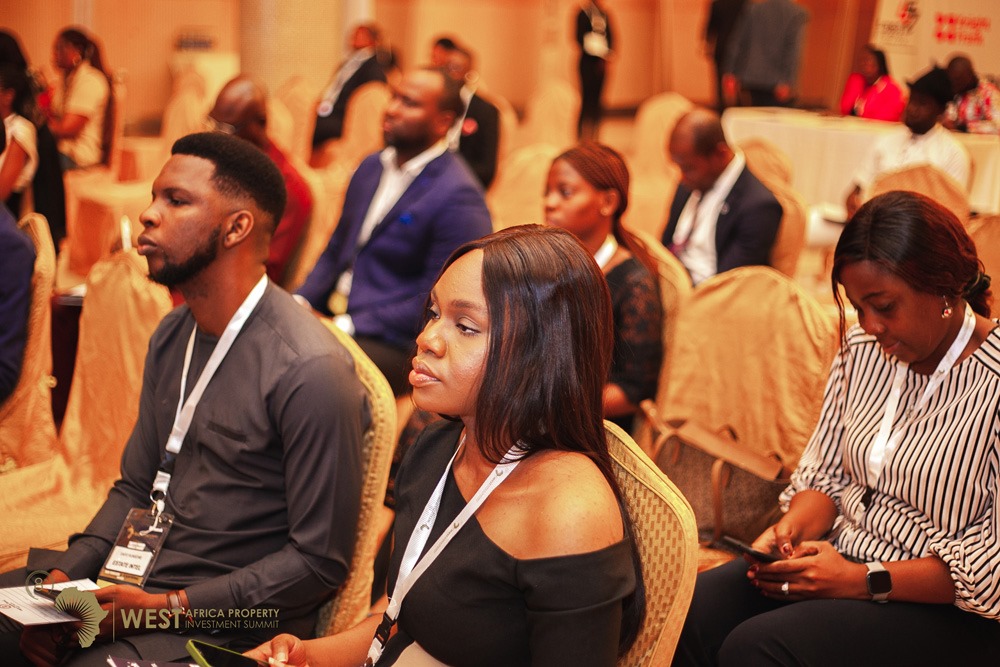 Charting a Resilient Future: Insights from the 2023 West Africa Property Investment Summit
In a significant gathering of real estate influencers, the West Africa Property Investment Summit 2023, which took place on Wednesday, 23rd November, brought together leading figures from Kenya, Ghana, South Africa, and Nigeria. Under the theme "Rewriting the Narrative: Positioning & Strategies for the Future," the summit served as a vibrant forum for in-depth discussions and strategic planning, aiming to shape the trajectory of West Africa's real estate landscape: "Industry Leaders Chart Course For Resilient Future At The 2023 West African Property Investment Summit."
Resilience in the Face of Macroeconomic Challenges
One of the key speakers, Mr Tola Akinhanmi, the Head of Real Estate Finance at Stanbic IBTC, took centre stage to address the challenges posed by the current macroeconomic environment. Despite grappling with inflation, exchange rate volatility, and fluctuating interest rates, Akinhanmi's message was one of resilience. He underscored the real estate sector's intrinsic strength, characterizing it as a long-term asset class that provides essential business infrastructure supporting people's livelihoods, work, and recreation. Akinhanmi highlighted Stanbic IBTC's commitment to working closely with sponsors, understanding assets, and structuring solutions that ensure stability, allowing these assets to remain relevant through various economic cycles.
Optimism for 2024: A Balanced Outlook
Oladapo Runsewe, the Projects and City Reports Lead at Estate Intel provided a positive outlook for 2024. Citing statistics from the Nigerian Bureau of Statistics that indicated an increase in the real construction sector's contributions to the GDP in the last quarter, Runsewe foresaw a balanced and positive effect on the market. He emphasized the inevitability of construction and development continuing, driven by the ongoing demand for housing and real estate investments. However, Runsewe highlighted the imperative for collaboration, urging industry participants and the government to join forces on a larger scale to address the substantial housing deficit, particularly in urban centres like Lagos.
Sustainability as a Driving Force
Temilola Shonola, Head of the Edge Program at the International Finance Corporation (IFC), brought attention to the importance of sustainable building practices. Shonola urged developers to embrace green building, dispelling the misconception that it is an expensive endeavour. She introduced the IFC's free App designed to simplify the green certification process, making it accessible for builders looking to contribute to environmental sustainability. Shonola stressed that more of the market need to adopt green building practices, not only for environmental reasons but also as a means to reduce utility costs and ensure long-term impact.
Navigating the Commercial Real Estate Cycle
Pepler Sandri, the Director of Capital Markets at JLL, delved into the complexities of the commercial real estate cycle. Acknowledging the sector's challenges and the impact of the global COVID-19 pandemic, Sandri painted a picture of recovery and resilience. He noted that Nigeria, like many other countries, faced unique macro issues affecting its recovery. Looking ahead, Sandri expressed optimism as interest rates stabilize, predicting a potential recovery in the next 6-12 months in global developed markets. However, he cautioned that Nigeria might experience a longer recovery period, echoing sentiments from Stanbic's chief economist, who suggested a year or two before a strong trajectory toward recovery becomes evident.
Conclusion: A Call for Collaboration and Sustainable Growth
The West Africa Property Investment Summit 2023 provided an invaluable platform for industry leaders to share insights, strategies, and collaborative approaches to propel the real estate sector forward. As the summit concluded, attendees were left with a renewed sense of optimism and determination to navigate the ever-evolving landscape of West Africa's property market. The resounding message from the summit echoed the need for collaboration, sustainability, and strategic planning to ensure a resilient and prosperous future for the region's real estate industry. Read More
How Kora Payment Link Helps Online Businesses To Grow
How Kora Payment Link Helps Online Businesses To Grow
The advent of technology with the COVID-19 pandemic has increased the adoption and popularity of online businesses. This is owed to the ability to operate small and medium-sized businesses from anywhere across the globe – which alludes to the fact that the world is now a global village: "How Kora Payment Link Helps Online Businesses To Grow."
Therefore, there has been a meteoric increase in the number of online shoppers seeking products or services from the available businesses in the digital space.
This is evident in the emergence of e-commerce platforms that operate as an online marketplace for both buyers and sellers. It is also playing out in social commerce through the use of platforms like Facebook, Instagram, or X (Twitter) that people continuously use for their shopping experience.
By and large, online business is today a thriving venture that continues to generate a staggering income for businesses and the local economy.
One of the major perks of online businesses is the flexibility of their payments, such that merchants can offer a range of payment methods. The most common options are bank transfers or card payments, in which businesses provide their customers with bank account details to pay.
But as innovation continues to meet the evolution of online businesses, Kora is making payment strategy seamless for both merchants and their customers. This is through the Kora Payment Link.
What Is Kora Payment Link?
A Kora Payment Link is a clickable link that enables business customers to complete a purchase. This is offered as a digital link, which can be used across various social media platforms, websites, or other messaging tools.
How this works is that a customer is directed to a merchant's online checkout page to complete their transaction anytime they use the Kora Payment Link. This link can be used for both a single transaction, as in a customer invoice and for multiple transactions, as a buy button on social media platforms.
It should be noted that the Kora Payment Link facilitates simple online payments as it does not require a website or code to create and use the link. Therefore, online businesses can easily create a payment link that takes customers directly to the online checkout page of the merchant.
Furthermore, the Kora Payment Link can be used for fundraising, donation, and subscription purposes.
Benefits Of Kora Payment Link To Online Businesses
You can receive payments from your customers across the globe through the payment link that you can easily share on social platforms or websites. This is also a "call to action" strategy to compel your customers to complete their purchase with you without delay.
Customers do not have to log into a mobile app or website before paying. This is because they can easily click the link anytime and from anywhere to take them to the checkout page to complete their purchase.
Kora Payment Link provides online businesses various payment options tailored to their preferences. This can be bank transfers, payment cards, or other digital payment methods like Apple Pay or Google Pay.
Therefore, it is the volition of online businesses to design their payment links towards their preferred payment options. Hence attracting customers to complete their purchase with the knowledge that they can use certain payment gateway.
How Online Businesses Can Use Kora Payment Link
Here is a quick step for using the Kora Payment Link:
Create a Kora account and log in.
Navigate to "Payment Link."
Enter your details and customize your link with certain preferences.
Preview your link and activate it.
Share your Kora Payment Link on social media platforms and other messaging tools.
Start receiving payments.
Conclusion
We can not overemphasize the importance of having a sustainable payment strategy for online businesses to attract more customers who would complete purchases with them. That is why Kora introduced a payment link which merchants can easily share with their customers for transactions.
Kora Payment Link is easy and free to use, and you can get started by creating a Kora account now. [site]
How Kora Improves Cross-Border Transactions For Businesses
How Kora Improves Cross-Border Transactions For Businesses
Cross-border transactions are increasingly becoming popular without the concern of waiting days or transfer fees. This is due to the emergence of a fintech company like Kora, which makes cross-border payments simple, cheaper, faster, and easily accessible for businesses: "How Kora Improves Cross-Border Transactions For Businesses."
A BCC Research of January 2023 revealed that the global cross-border payments market is expected to grow from $176.5 billion in 2021 to over $238.9 billion by 2027. The vehicle for this growth is fintech disruptors like Kora, which offers a digital platform and innovative messaging and settlement layers to improve cross-border business transactions.
Ways Kora Is Changing Cross-Border Transactions For Businesses
Kora enables you to make transactions fully on its platform, unlike the traditional method of visiting physical branches. This allows you to use the platform anytime and from anywhere without a glitch.
A simple user interface and streamlined onboarding characterize this platform to simplify cross-border transactions. It means you can use Kora to receive funds from your customers or transfer with its bulk payout, multicurrency payout, or mobile money options.
Kora enables instant or same-day cross-border transactions, which is in the converse of the traditional settlement layers that can take days. Therefore, businesses can complete their transactions in less than one hour on this platform. You do not experience any form of delay in sending or receiving funds on this platform, irrespective of the amount. This is due to its high scalability and optimization of Kora.
This platform eliminates the meddlesome of third parties like banks and agents in the cross-border transfer chain. As such, it offers a relatively low transaction fee, which is often less than 1% of the transfer amount. This is a major perk of Kora compared to its contemporaries.
Kora offers an advanced tracking dashboard that provides real-time access to your funds and the estimated delivery timelines. This is because the platform has state-of-the-art blockchain technology that provides complete transparency in the tracking of your funds. It helps to reconcile your income with expenses.
Kora employs features like two-factor authentication (2FA) and other security measures to add extra security layers and protect user transactions and funds. This platform is in total adherence to global compliance standards to protect users' funds and data.
Reduced Foreign Exchange (FX) Risk
Cross-border transactions often involve multiple banks and currencies whose operations result in significant foreign exchange fees and currency volatility that create discrepancies between transferred and received funds.
This is largely the case when businesses in a particular country receive payments from another country.
However, Kora reduces foreign exchange risks that are associated with cross-border transactions by routing funds efficiently at the best exchange rate. On the other hand, Kora users can avoid foreign exchange concerns by using the multicurrency account on the platform that allows them to receive payments in currencies other than their local currency.
Conclusion
Cross-border payment is important to businesses as it enables their growth in the global market. But as digital payments continue to gain traction, there is a need for businesses to know how to leverage the technology to boost sales.
One major platform you can use for your cross-border transactions with your customers is Kora. This is due to the simplicity and scalability it offers you.
You can also start making cross-border transactions seamlessly when you create a Kora account now. [site]