How To Register A Business And Company In Nigeria
How To Register A Business And Company In Nigeria
Over time, the economic climate in Nigeria has expanded significantly, drawing both domestic and foreign investors. Starting a business in Nigeria entails registering the firm, acquiring the required licenses, and adhering to the law. The different procedures, prerequisites, and most current advancements in the registration process are covered in detail in this article, which serves as a thorough reference to business and company registration in Nigeria in 2023: "How To Register A Business And Company In Nigeria."
Meaning And Scope of Business Registration In Nigeria
The process of formalizing a business entity by registering it with the necessary governmental entities is referred to as business registration. It is required for the legal recognition and operation of a business in Nigeria and is prescribed by the Companies and Allied Matters Act (CAMA) 2020.
The meaning of business registration in Nigeria involves obtaining a Certificate of Incorporation, which serves as evidence that a business entity has been legally established and is recognized by the Nigerian government. This certificate provides legal protection to the business owners and affords them rights, privileges, and obligations that come with running a lawful business.
The Scope Of Business Registration Includes:
Legal Recognition: Business registration gives the business entity legal status and protection. It makes sure the company owners are not engaging in criminal activity and defends their rights and interests.
Financial Opportunities: Registered enterprises have access to a range of financial options and are eligible to apply for investments from lenders, banks, and governmental organizations. The business becomes more credible and has a better chance of getting loans or investment if it is registered.
Tax Liabilities: Registered Businesses are obligated to abide by tax laws and make on-time tax payments. Registration gives the appropriate tax authorities the essential data, ensuring accurate tax assessment and collection.
Legally Binding Contracts: Registered enterprises may make agreements with other companies, clients, or suppliers. The ability to perform business and uphold legal duties is granted through registration.
Business Expansion: In order to expand a business, such as by opening new branches or tapping into new markets, it is frequently necessary to register the firm. It lends some credibility and makes legal establishment in other places easier.
Protection Of Intellectual Property: Registering a firm also offers protection for any intellectual property it may have, including patents, trademarks, and copyrights. This guarantees that the company's distinctive assets are protected from Infringement and theft are both wrong.
 Documentation and Requirements 
Specific paperwork and conditions must be met in order to register a business in Nigeria. Typically, these include
The following documents must be submitted:
The Memorandum and Articles of Association (for LLCs and PLCs)
The completed CAC registration form; c) identification of the company's directors and shareholders
Evidence of payment of registration fees and stamp duties
The address of the registered office; and
The tax identification number (TIN)
Process For Registration A Company
The Companies and Allied Matters Act (CAMA) 2020 must be followed during the various phases of registering a company in Nigeria. Here is a description of the Nigerian company registration procedure:
Select A Company Name: Choose a distinctive name for your business and make sure it adheres to the rules laid down by the Corporate Affairs Commission (CAC), the Nigerian government department in charge of business registration.
Conduct A Name Search: Check the CAC's database to see if the suggested business name is available. To make sure the name is not taken or restricted, the CAC will perform a search. This can be done in person at a CAC office or online using the CAC site.
Create The Necessary Documents: The memorandum and articles of association, forms CAC 1.1 and CAC 1.2, means of identifying directors and shareholders, and any other relevant documents should be prepared in order to register a business.
Obtain And Complete Registration Forms: Obtain and complete the necessary registration forms, including the registration form (CAC 1.1) and the declaration of compliance form (CAC 1.2). These forms can be obtained from the CAC website or at a CAC office.
Pay Registration Fees: Fund the CAC's authorized bank account with the necessary registration payments. Depending on the kind and size of the company being registered, the fees may change.
Submit Registration Materials: Send the CAC the completed registration forms and the required registration materials. This can be done in person at a CAC office or online using the CAC site. The documents will be examined by the CAC for compliance and completeness.
Obtain Certificate of Incorporation: The CAC will issue a Certificate of Incorporation, which acts as proof of company registration and legal recognition, if the registration documents are in order. The specific registration number for the business is listed on this document.
Register For Tax Purposes: After obtaining the Certificate of Incorporation, register with the Federal Inland Revenue Service (FIRS) for tax purposes. This involves obtaining a Tax Identification Number (TIN) and fulfilling other tax obligations
Register For Further Legal Obligations, If Any: It can be essential to register with other regulatory organizations or secure particular licenses or permits, depending on the nature of the firm. This could entail applying for sector-specific licenses or registering with the Nigerian Investment Promotion Commission (NIPC) for foreign investment.
Recent Development
Nigeria has worked to make the business registration procedure more efficient in recent years in an effort to make doing business there easier. Significant changes to company registration were made in 2020 with the passage of the Companies and Allied Matters Act (CAMA), including provisions for single-member LLCs and electronic registration, which facilitates online document submission without physical presence. These consist of:
Online Registration: The Corporate Affairs Commission (CAC) has made a significant advance by introducing an online registration platform. This streamlines and makes the process more simple for both individuals and firms by enabling online company registration and filing.
Single-member Company: The Companies and Allied Matters Act (CAMA) 2020 popularized the idea of a single-member company, which enables anyone to create a corporation in which they serve as both the sole shareholder and director. For new businesses and smaller corporations, this streamlines the registration procedure.
Electronic Stamping: To reduce the need for physical stamping and to speed up document processing and verification, the CAC introduced electronic stamping for document authentication.
Simplified Registration Forms: The registration forms required by the CAC have been simplified and made more user-friendly, reducing the complexity and time required to complete the registration process.
Quicker Processing: New initiatives have been made to increase the effectiveness and speed of the business registration process. The CAC has taken steps to shorten the time it takes to register a business by accelerating the evaluation and approval of registration applications.
Obligation After Registration
There are various post-registration requirements that businesses must meet after completing the Nigerian business registration procedure. These duties often consist of:
Tax Registration: Businesses must register with the Federal Inland Revenue Service (FIRS) for tax purposes and acquire a Tax Identification Number (TIN). They must abide by all tax rules and requirements, which include filing filing tax returns and paying taxes when due.
Permits And Licenses For Businesses: Depending on the type of business, organizations may require particular permits, licenses, or certifications to function legally. This can include any licenses necessary for the business operations, as well as sector-specific licenses, health and safety permits, environmental permits, and other licenses.
Regulation Compliance: Companies are required to abide by the different rules and laws that control how businesses are conducted in Nigeria. This entails abiding with the Company and Allied Matters Act (CAMA), submitting yearly reports to the Corporate Affairs Commission (CAC), and keeping track of required documents such meeting minutes, share registers, and director registers.
Annual General Meeting (AGM): Companies must convene an AGM within a specific time frame following the conclusion of their fiscal year. year. The AGM gives shareholders the chance to evaluate and approve the company's financial statements, choose directors, and have key operations-related discussions.
Financial Reporting: Businesses must compile and submit financial reports in compliance with the rules established by the Financial Reporting Council of Nigeria (FRCN). The company's financial situation, performance, and cash flows should be accurately and fairly depicted in the financial statements.
Adherence To Additional Regulatory Bodies: Companies may have additional post-registration duties to regulatory authorities particular to their business, depending on the industry. Banks, for instance, must go by rules set by the Central Bank of Nigeria (CBN), whereas insurance firms must follow rules set by the National Insurance Commission (NAICOM).
Conclusion
Registering a business or company in Nigeria involves adhering to specific legal requirements and following a detailed process. By understanding the steps, requirements, and recent developments outlined in this comprehensive guide, investors can navigate the Nigerian business landscape confidently. However, it is advisable to seek professional advice or engage the services of a legal advisor or business consultant to ensure compliance with all regulations and to facilitate a smooth registration process. See
West African Development Bank and Africa Finance Corporation form strategic partnership to drive economic development
West African Development Bank and Africa Finance Corporation form strategic partnership to drive economic development
The MoU marks a pivotal alliance between two leading multilateral development finance institutions on the continent, signalling the intent of AFC and BOAD to foster economic alignment and equitable growth in West Africa.
Africa Finance Corporation (AFC) (www.AfricaFC.org), the continent's leading infrastructure solutions provider, and the West African Development Bank (BOAD), a regional financial institution mandated to drive economic unity and advancement in West Africa, yesterday announced a strategic Memorandum of Understanding (MoU), solidifying their joint commitment to promote infrastructure and economic progress across Western African states.
Signed on the sidelines of the ongoing 28th United Nations Climate Change Conference (COP28), the MoU marks a pivotal alliance between two leading multilateral development finance institutions on the continent, signalling the intent of AFC and BOAD to foster economic alignment and equitable growth in West Africa. The collaboration aims to enhance both institutions' investment footprint and impact in key sectors including telecommunications, energy and natural resources, ultimately enhancing economic unity in West Africa.
AFC and BOAD already have a history of co-investment in critical infrastructure projects in the region, including a EU30 million investment in the Kekeli Efficient Power project, Togo's first gas-fired combined cycle power plant, which generates enough power to meet 35% of the country's energy needs.
BOAD plays a key role in promoting economic integration and development across West Africa, with contributions spanning multiple sectors including agriculture, education, healthcare, and transportation, significantly enhancing infrastructure and social services. Celebrating its Golden Jubilee, BOAD is a key development finance institution within the West African Economic and Monetary Union (WEAMU), actively contributing to poverty reduction and overall improvement in the region's quality of life.
AFC's ability and focus on mobilising domestic African and international capital to develop and de-risk transformational projects is reflected in US$12.7 billion of investments across 36 African nations, marrying impact-at-scale with exceptional risk-adjusted returns. This has propelled AFC's community of sovereign member nations to span three-quarters of the African continent. Bolstered by an impressive A3 credit rating from Moody's, AFC stands alongside its partners as the primary investor and developer in numerous transformational infrastructure projects. Its recent joint acquisition of Lekela makes AFC with its partners the biggest investor in renewable energy generation on the continent. The platform owns seven wind farms and six solar assets across South Africa, Egypt and Senegal, with a combined gross capacity of 1.27GW powering over 1 million homes and offsetting 2.7 million tons of CO2 per annum.
AFC President & CEO Samaila Zubairu said: "Strategic collaboration between key multilateral institutions strengthens and enhances the critical role we play in driving development on the continent because governments cannot do the work alone. We look forward to working with BOAD to unlock infrastructure investment opportunities that will accelerate industrialisation, spur local manufacturing, enhance economic prosperity and transform lives."
Serge Ekue, BOAD's President and Chairman, said: "Access to energy at an affordable cost to all is crucial for better living conditions but also for reducing the cost of doing business and unlocking economic potential. This is a priority for BOAD and AFC. Therefore we are delighted to have signed today a Memorandum of Understanding, which will facilitate the sharing of technical knowledge, advice, skills and expertise, opening new avenues for cooperation in the energy sector while boosting investment within our region".
As two leading African multilaterals, AFC and BOAD's partnership will support both institutions in raising funds at competitive rates and to de-risk infrastructure projects through early-stage project development, project finance, and technical and financial advisory services, ensuring more projects get to bankability. The collaboration seeks to catalyse local and global investors to undertake projects in West Africa, unleashing a new era of economic prosperity in Western African countries.
Resilient Future: The 2023 West Africa Property Investment Summit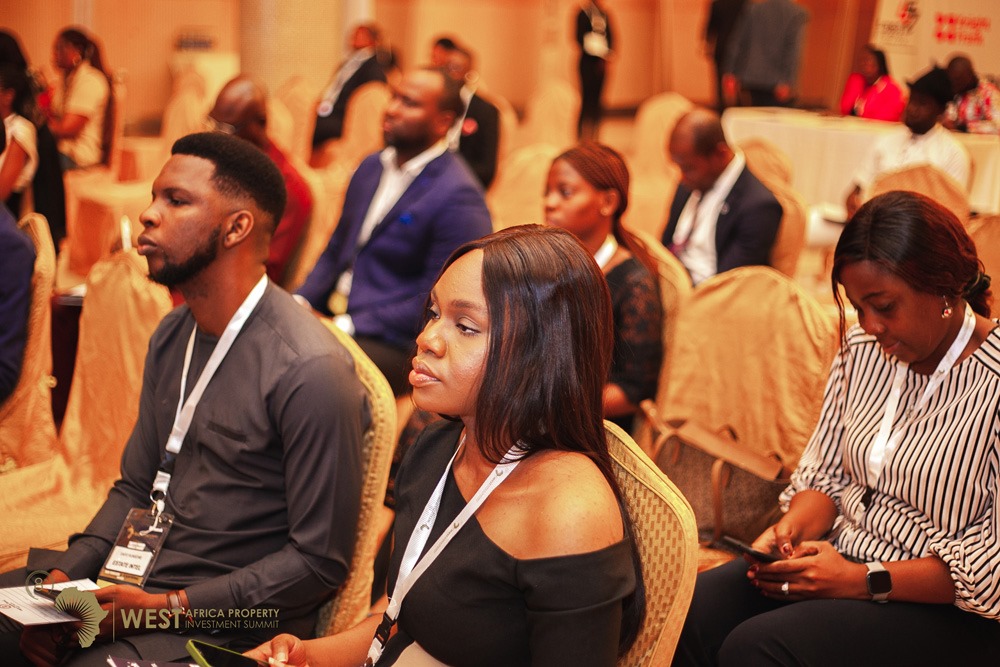 Charting a Resilient Future: Insights from the 2023 West Africa Property Investment Summit
In a significant gathering of real estate influencers, the West Africa Property Investment Summit 2023, which took place on Wednesday, 23rd November, brought together leading figures from Kenya, Ghana, South Africa, and Nigeria. Under the theme "Rewriting the Narrative: Positioning & Strategies for the Future," the summit served as a vibrant forum for in-depth discussions and strategic planning, aiming to shape the trajectory of West Africa's real estate landscape: "Industry Leaders Chart Course For Resilient Future At The 2023 West African Property Investment Summit."
Resilience in the Face of Macroeconomic Challenges
One of the key speakers, Mr Tola Akinhanmi, the Head of Real Estate Finance at Stanbic IBTC, took centre stage to address the challenges posed by the current macroeconomic environment. Despite grappling with inflation, exchange rate volatility, and fluctuating interest rates, Akinhanmi's message was one of resilience. He underscored the real estate sector's intrinsic strength, characterizing it as a long-term asset class that provides essential business infrastructure supporting people's livelihoods, work, and recreation. Akinhanmi highlighted Stanbic IBTC's commitment to working closely with sponsors, understanding assets, and structuring solutions that ensure stability, allowing these assets to remain relevant through various economic cycles.
Optimism for 2024: A Balanced Outlook
Oladapo Runsewe, the Projects and City Reports Lead at Estate Intel provided a positive outlook for 2024. Citing statistics from the Nigerian Bureau of Statistics that indicated an increase in the real construction sector's contributions to the GDP in the last quarter, Runsewe foresaw a balanced and positive effect on the market. He emphasized the inevitability of construction and development continuing, driven by the ongoing demand for housing and real estate investments. However, Runsewe highlighted the imperative for collaboration, urging industry participants and the government to join forces on a larger scale to address the substantial housing deficit, particularly in urban centres like Lagos.
Sustainability as a Driving Force
Temilola Shonola, Head of the Edge Program at the International Finance Corporation (IFC), brought attention to the importance of sustainable building practices. Shonola urged developers to embrace green building, dispelling the misconception that it is an expensive endeavour. She introduced the IFC's free App designed to simplify the green certification process, making it accessible for builders looking to contribute to environmental sustainability. Shonola stressed that more of the market need to adopt green building practices, not only for environmental reasons but also as a means to reduce utility costs and ensure long-term impact.
Navigating the Commercial Real Estate Cycle
Pepler Sandri, the Director of Capital Markets at JLL, delved into the complexities of the commercial real estate cycle. Acknowledging the sector's challenges and the impact of the global COVID-19 pandemic, Sandri painted a picture of recovery and resilience. He noted that Nigeria, like many other countries, faced unique macro issues affecting its recovery. Looking ahead, Sandri expressed optimism as interest rates stabilize, predicting a potential recovery in the next 6-12 months in global developed markets. However, he cautioned that Nigeria might experience a longer recovery period, echoing sentiments from Stanbic's chief economist, who suggested a year or two before a strong trajectory toward recovery becomes evident.
Conclusion: A Call for Collaboration and Sustainable Growth
The West Africa Property Investment Summit 2023 provided an invaluable platform for industry leaders to share insights, strategies, and collaborative approaches to propel the real estate sector forward. As the summit concluded, attendees were left with a renewed sense of optimism and determination to navigate the ever-evolving landscape of West Africa's property market. The resounding message from the summit echoed the need for collaboration, sustainability, and strategic planning to ensure a resilient and prosperous future for the region's real estate industry. Read More
How Kora Improves Cross-Border Transactions For Businesses
How Kora Improves Cross-Border Transactions For Businesses
Cross-border transactions are increasingly becoming popular without the concern of waiting days or transfer fees. This is due to the emergence of a fintech company like Kora, which makes cross-border payments simple, cheaper, faster, and easily accessible for businesses: "How Kora Improves Cross-Border Transactions For Businesses."
A BCC Research of January 2023 revealed that the global cross-border payments market is expected to grow from $176.5 billion in 2021 to over $238.9 billion by 2027. The vehicle for this growth is fintech disruptors like Kora, which offers a digital platform and innovative messaging and settlement layers to improve cross-border business transactions.
Ways Kora Is Changing Cross-Border Transactions For Businesses
Kora enables you to make transactions fully on its platform, unlike the traditional method of visiting physical branches. This allows you to use the platform anytime and from anywhere without a glitch.
A simple user interface and streamlined onboarding characterize this platform to simplify cross-border transactions. It means you can use Kora to receive funds from your customers or transfer with its bulk payout, multicurrency payout, or mobile money options.
Kora enables instant or same-day cross-border transactions, which is in the converse of the traditional settlement layers that can take days. Therefore, businesses can complete their transactions in less than one hour on this platform. You do not experience any form of delay in sending or receiving funds on this platform, irrespective of the amount. This is due to its high scalability and optimization of Kora.
This platform eliminates the meddlesome of third parties like banks and agents in the cross-border transfer chain. As such, it offers a relatively low transaction fee, which is often less than 1% of the transfer amount. This is a major perk of Kora compared to its contemporaries.
Kora offers an advanced tracking dashboard that provides real-time access to your funds and the estimated delivery timelines. This is because the platform has state-of-the-art blockchain technology that provides complete transparency in the tracking of your funds. It helps to reconcile your income with expenses.
Kora employs features like two-factor authentication (2FA) and other security measures to add extra security layers and protect user transactions and funds. This platform is in total adherence to global compliance standards to protect users' funds and data.
Reduced Foreign Exchange (FX) Risk
Cross-border transactions often involve multiple banks and currencies whose operations result in significant foreign exchange fees and currency volatility that create discrepancies between transferred and received funds.
This is largely the case when businesses in a particular country receive payments from another country.
However, Kora reduces foreign exchange risks that are associated with cross-border transactions by routing funds efficiently at the best exchange rate. On the other hand, Kora users can avoid foreign exchange concerns by using the multicurrency account on the platform that allows them to receive payments in currencies other than their local currency.
Conclusion
Cross-border payment is important to businesses as it enables their growth in the global market. But as digital payments continue to gain traction, there is a need for businesses to know how to leverage the technology to boost sales.
One major platform you can use for your cross-border transactions with your customers is Kora. This is due to the simplicity and scalability it offers you.
You can also start making cross-border transactions seamlessly when you create a Kora account now. [site]