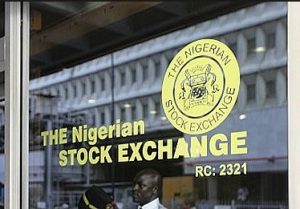 Following the increasing use of technology and digital tools the Nigerian Stock Exchange (NSE) has said that enlightenment campaign on information security management is critical in addressing growing cyber threats.
This is just as the Exchange disclosed that the 6th edition of its bi-annual Nigerian Capital Market Information Security Forum (NCMISF), themed, 'Social Engineering, The Neglected Human Factor', will hold on Wednesday, July 25, 2018 in Lagos.
The Head, Information Security at The Exchange, Mrs. Favour Femi-Oyewole, disclosed this.
She noted, "with the growing use of technology and digital tools in the capital market, creating awareness and educating individuals and companies on the significance of information security management have become critical in addressing today's constantly evolving cyber threats.
"The 2018 Verizon Data Breach Investigations Report, which shows that more than 70 per cent of all data breaches in 2017 involved phishing or some other type of social engineering, underscores the need for continuous cybersecurity education, as human factor continues to be a key weakness.
Cyber security is not just about technological defences, it is also about people."
Femi-Oyewole stated, "NSE is committed to working with government, regulator, international and local partners, market participants and other stakeholders to monitor developments and effectively respond to cyber threats in its drive to provide a sustainable capital market.
"We all have a role to play in keeping the capital market secure".
According to the statement, the confab, which is sponsored by FPG Technologies Limited and Control Risks, is designed to leverage on user education and layered technology defences to better detect and respond to social engineering attacks in the capital market ecosystem, which will contribute to enhancing investor's confidence.
"The event will be headlined by Mr. Emomotimi Agama, Deputy Director/Head Exchanges, Securities and Exchange Commission (SEC), and will bring together information security professionals and capital market participants to discuss emerging cybersecurity trends and share effective strategies and best practices to tackle cyber threats," the Exchange said.