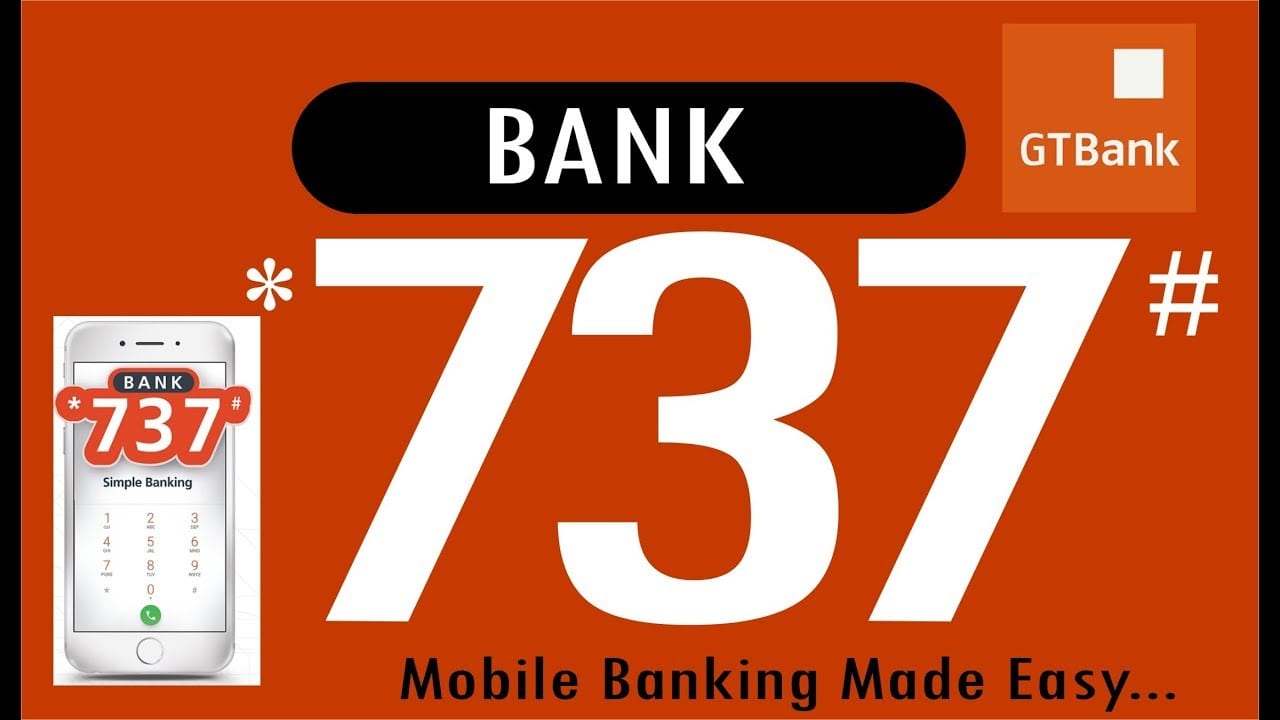 Cardless Withdrawal with Guaranty Trust Bank (GTB) is one of the most convenient means accessing case from the ATM it's a surprise many people don't use it. This could be due to a combination of factors though. It is either people don't know about it (poor publicity) or are skeptical it would work for those who are aware of it.
Sometimes, it all boils down to a phobia of trying something new especially when it is related to technology. Others don't want to be bothered about learning something new if the old method still works.
But apart from being very convenient, it is surprisingly easy to use. This is a service that comes in handy when your debit card is stolen, lost, damaged or you forgot to take it along with you.
Guarantee Trust Bank, GTB, introduced the cardless withdrawal last year. They called it GTRescue.
But up to this moment, a majority of its over 1 million customers in over 200 branches around the country don't bother to use it.
So if you have an account with GTB, here are the three ways you can withdraw your money from an ATM without your debit card. And the good thing is you can use other banks' ATMs to get your cash
Cardless Withdrawal methods with GTB
1. Using the *737# mobile banking code.
On your phone linked to your GTB bank account dial *737#
Look for and click the 'Cardless withdrawal' option. It should be on the next page, so you might need to select '8' to get to the next page.
Then select '1' or '2' depending on the ATM you want to use. The first option if for GTB ATM while the latter option represents other banks' ATMs.
For the 'Other Bank' option, a further step is needed to specify if you want to withdraw the money either from an ATM or a POS terminal. Select '1' for ATM and '2' for POS
Next, input the amount you need to withdraw and click 'ok'
Next, you would be prompted a 4 digit code. This would be your 'Cash-out Pin' when you get to the ATM. This option is only applicable when you use 'Other Bank' option.
A 'Paycode number' would be sent to your mobile phone if you decide to withdraw via the 'Other Banks' option.
Barring any glitches (which sometimes occur with due to network issues) your account would be debited immediately by the amount you want to withdraw. You would get a notification informing you of the debit on your phone.
Most importantly, as far as the transaction is concerned, you would also receive a 12-digit reference (Ref) number via SMS. Take note that the Ref number would be needed when you head to the ATM to withdraw your cash.
2. Using the GTB mobile banking app
This method only works if you have a smartphone compatible with the GTB app known as GT-World.
If you don't have it already, you can install it from Play Store or iTunes for Android and Apple devices respectively.
Login into the GT-World app using your User ID and password
Swipe the app to display the menu and click 'Cardless Withdrawal' option under 'Banking'
Next, click 'Cash-out (GTBank's ATM)' if you want to withdraw from a GTB ATM.
Select 'Cash-out (All ATs and POS)' option to withdraw from other banks' ATMs.
Input correctly the information required in the displayed form and click 'Continue' when you are done.
Next, enter your 4-digit PIN or token code to complete the process if you have the token hardware.
A reference number would be immediately sent to your phone via SMS along with a notification of the debit made to your account.
A 'Paycode number' would be sent to your phone to withdraw from other banks.
Locate the nearest ATM to withdraw your cash.
3. Internet Banking
For this method, you need to log into your internet banking portal.
The process though is a bit tedious. The personal details you need to supply takes up too much time. Besides, if you don't have a hardware token, the transaction wouldn't be processed.
If you must though, you can initiate it through the GTB Internet banking portal online.
Login to GTB internet banking via your browser
Click on 'Account Transfers' followed by 'Cardless Withdrawal'. Fill the form and supply all details required
If you want to withdraw from a non-GTB ATM, click on 'Paycode' instead of 'Cardless Withdrawal' in 'Account Transfers'.
Follow the prompt, supply all the details and you are good to go
Withdrawing your cash from the ATM
Cardless Withdrawal From GTB ATM
Now it is time to withdraw your money. Simply head to the nearest GTB ATM and follow the steps below:
Press or click 'Enter' on the ATM
Then, press the 'Cardless Withdrawal (GT-Rescue)' option on the screen
You would be asked for the Ref number. Enter the 12-digit number send to you.
Then, input the amount you want to withdraw. Make sure it is the same amount when you initiated the request.
Press 'Enter' to complete the transaction.
Your cash would be dispensed to you.
Cardless Withdrawal from Other Bank's ATM
Locate the nearest ATM in your location
Press 'Enter' on the ATM
Look for and press the 'Paycode' option
Input the 'Paycode number' send to your mobile phone
Input the 'Cash-out Pin Number' you used when you initiated the request from your mobile phone
Enter the amount. This should be the same as the amount when you initiated the request
Press 'Enter' to complete the transaction
Collect your cash.