Eunice Learns How To Run An Online Store In 8 Easy Ways
Eunice Learns How To Run An Online Store In 8 Easy Ways
Hey there! I'm Mark, your incorrigible tech lover who loves to write in his diary: "Eunice Learns How To Run An Online Store In 8 Easy Ways."
How many of us have done really weird and out of the box things for love?

Mine wasn't love exactly. But it definitely was profound admiration. The kind that caused my heart to race.
Typically, Sunday afternoons in my vicinity are characterized by tranquility, unless there happens to be some festivity or gathering taking place. Today was no exception; it was quiet in every sense of the word. The power outage that had persisted since morning – at least until I left for church – contributed to the stillness. I decided to say no to the boredom and ambled to my friend's house in the next street. At least we could watch the evening match between Chelsea and Arsenal. Little did I know I was going to see a walking goddess. Eunice. In the garden of life, she's the most exquisite rose, with petals as soft as dawn's first light. Her eyes, like twinkling stars, left me in awe. Her elegance could cause even monks to turn and stare in admiration. In her presence, I found poetry and romance, and I realized that beauty, in all its glory, had taken the form of a lady. Regrettably though, she was only visiting her cousin (my friend) and flying back to Abuja later that afternoon. We exchanged pleasantries and she complimented my fragrance. As soon as she left, I lost interest in the Chelsea and Arsenal match and immediately bombarded my friend with a barrage of questions about her life. To my surprise, she recently graduated from school and harboured a strong desire to launch an online store, but lacked knowledge on how to proceed. As soon as I heard this, I knew it was my chance to shoot my shot. Without hesitation, I requested her email address so that I could draft a letter of advice for her startup endeavor – what better way to connect with her?
Here's a sneak peek of my love letter:
"My dear Eunice,
I am Mark. We had the pleasure of meeting briefly at your cousin's abode last week. I hope this message finds you well? Please pardon my intrusion into your privacy but after observing your charming personality during our short conversation, I couldn't resist mentioning you to your cousin. Congratulations on your recent academic achievement! Your brilliance is matched only by your beauty. Your intention to run an online store has piqued my interest, and I would be delighted to offer some guidance in eight succinct steps that will aid you in launching and managing a successful e-commerce platform.
Choose Your Niche And Know Your Competition: To run a successful online store, choose a niche and research your competition. Find in-demand products, price them strategically, and create a comprehensive business plan. Identify your target audience through buyer personas and customer surveys. Choose the right products and business model for your budget and fulfillments preferences. Balance profit margin with customer affordability to stand out in a competitive market. A well-thought-out strategy and understanding of your niche and audience are key to success in e-commerce.
Choose The Right Sales Channels: Choosing the right sales channels is crucial for your online business. Consider having your own online store for higher profit margins and valuable customer data. Online marketplaces like Amazon and Etsy offer exposure but come with fees. Facebook Marketplace can be powerful but has transaction fees. Social media platforms can drive sales through engagement, and B2B is ideal for bulk selling. PEPPA platform offers secure transactions through an escrow service for smoother exchanges. I saved the best for the last. You can sell your products on the PEPPA platform. PEPPA is an excellent escrow service that acts as a neutral intermediary, holding the funds of a buyer in trust until both parties fulfill their obligations. PEPPA ensures trust and security, reducing the risk of fraud and disputes, and facilitates a smoother exchange of goods or services in e-commerce. You can create an account and download the app. Then make use of the PEPPA ONLINE STOREFRONT to sell your products.
You Can Create your online Store: An online store provides shoppers the opportunity to purchase products through web browsers or mobile apps. To ensure success, it's crucial to start with the basics. Create essential pages like product listings, an 'About' section, 'Contact' details, and an 'FAQ' to instill trust in potential customers. Think of your online store as a physical shop on a busy street. Just as a captivating storefront attracts in-person shoppers, your website's design, user interface, and overall user experience are equally vital in the digital world. Make sure your website design is responsive, accessible, and visually appealing across various devices. Prioritize intuitive navigation with clear categories, search bars, and organized menus to guide visitors efficiently. High-quality imagery showcasing products from multiple angles enhances the online shopping experience. In order to achieve these, you can get a programmer to create a website for you.
Efficient Inventory Management: This is the core of e-commerce success. Invest in inventory management software for real-time tracking, which prevents overselling and backorders. Additionally, leverage data and market trends for demand forecasting, and cultivate strong relationships with suppliers to maintain a steady product flow and minimize shortages.
Set up Smooth Payment Options: To ensure the success of an online store, it is important to provide customers with multiple payment options, including credit cards, digital wallets, and buy-now-pay-later choices. Among these options, credit and debit cards are most favored by shoppers. In addition to this, integrating digital wallets can streamline purchases while guest checkout features reduce friction for first-time buyers.
Set Up A PEPPA Account: With the prevalence of online scams, the establishment of trust with customers is pivotal when running an online store; hence security measures must be implemented effectively. PEPPA is very ideal in this regard. Naturally, the high rate of online scams has made it difficult for buyers to trust sellers online. This should be a discouraging factor, but thanks to PEPPA, you can get your buyers to trust you easily. All you need do is create a PEPPA account and download the app. Intimate your buyers of PEPPA's presence and watch how they easily trust your brand. PEPPA turns hesitant customers into your loyal marketers!
Choose And Be Clear On Your Shipping Methods: When it comes to shipping, meeting modern customer expectations is crucial. Customers often expect fast and free shipping, and if you don't meet those expectations, they might abandon their purchase. To address this, ensure your shipping and return policies are transparent and easy to understand. Display shipping costs upfront and provide estimated delivery times. Offering a lenient return policy can enhance customer confidence. Evaluate different couriers, packaging materials, and shipping zones to reduce costs. However, for businesses eyeing international markets, a well-planned international shipping strategy is imperative. This strategy involves deciding where you'll ship, understanding the rules and regulations of each destination country, and assessing the costs involved in delivering products to customers across borders.
Promote your Store: Once you've solidified your product offerings and the logistics of how these products will reach your customers, it's crucial to establish a sound e-commerce marketing strategy to spread the word about your online store. To enhance the visibility of your online store, prioritize social media platforms and produce premium content. Construct a comprehensive advertising plan and leverage CRM to tailor the shopping journey according to individual preferences. Customer Relationship Management (CRM) is a valuable tool for gathering and analyzing customer data. Employ chatbots and email marketing campaigns for prompt customer support, thereby fostering engagement among customers. It is also very necessary that you establish a robust email list as it is key to the success of your online store.
These steps are not arbitrary but they definitely will go a long way in helping you set up your online store! Don't forget to create an account with PEPPA, they are ideal for building trust with your customers when it comes to e-commerce transactions. I trust you will do remarkably awesome and I wish you all the best in this endeavor.
Warm regards,

Mark."
Eunice successfully started her online store and is doing incredibly great! Thanks to my advice and PEPPA, she gained good traction right from the early days. The only sad news is she's married with a boy and I'm not the groom.
Resilient Future: The 2023 West Africa Property Investment Summit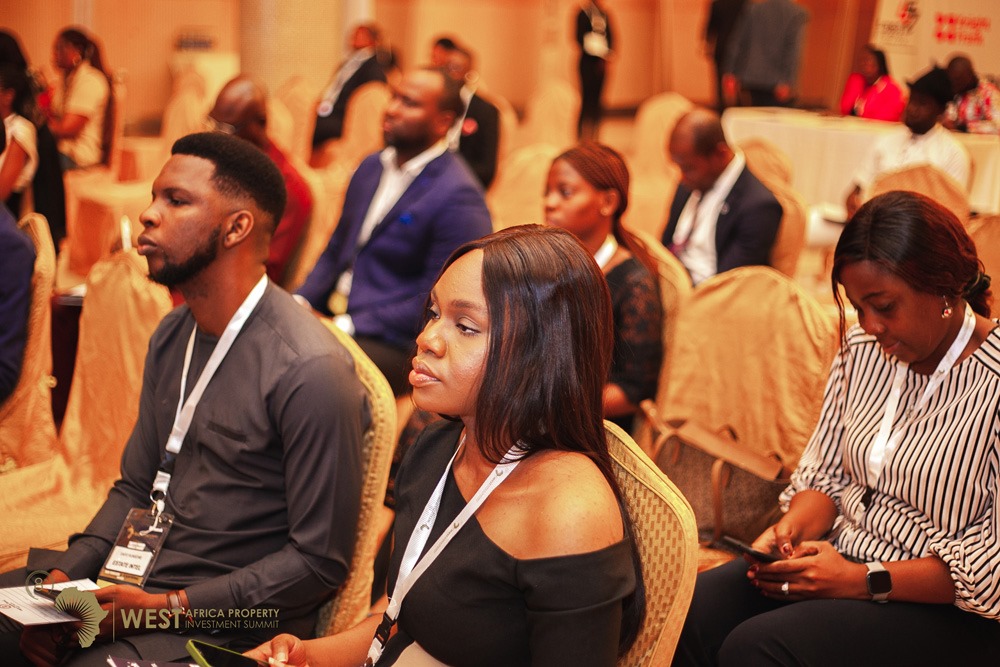 Charting a Resilient Future: Insights from the 2023 West Africa Property Investment Summit
In a significant gathering of real estate influencers, the West Africa Property Investment Summit 2023, which took place on Wednesday, 23rd November, brought together leading figures from Kenya, Ghana, South Africa, and Nigeria. Under the theme "Rewriting the Narrative: Positioning & Strategies for the Future," the summit served as a vibrant forum for in-depth discussions and strategic planning, aiming to shape the trajectory of West Africa's real estate landscape: "Industry Leaders Chart Course For Resilient Future At The 2023 West African Property Investment Summit."
Resilience in the Face of Macroeconomic Challenges
One of the key speakers, Mr Tola Akinhanmi, the Head of Real Estate Finance at Stanbic IBTC, took centre stage to address the challenges posed by the current macroeconomic environment. Despite grappling with inflation, exchange rate volatility, and fluctuating interest rates, Akinhanmi's message was one of resilience. He underscored the real estate sector's intrinsic strength, characterizing it as a long-term asset class that provides essential business infrastructure supporting people's livelihoods, work, and recreation. Akinhanmi highlighted Stanbic IBTC's commitment to working closely with sponsors, understanding assets, and structuring solutions that ensure stability, allowing these assets to remain relevant through various economic cycles.
Optimism for 2024: A Balanced Outlook
Oladapo Runsewe, the Projects and City Reports Lead at Estate Intel provided a positive outlook for 2024. Citing statistics from the Nigerian Bureau of Statistics that indicated an increase in the real construction sector's contributions to the GDP in the last quarter, Runsewe foresaw a balanced and positive effect on the market. He emphasized the inevitability of construction and development continuing, driven by the ongoing demand for housing and real estate investments. However, Runsewe highlighted the imperative for collaboration, urging industry participants and the government to join forces on a larger scale to address the substantial housing deficit, particularly in urban centres like Lagos.
Sustainability as a Driving Force
Temilola Shonola, Head of the Edge Program at the International Finance Corporation (IFC), brought attention to the importance of sustainable building practices. Shonola urged developers to embrace green building, dispelling the misconception that it is an expensive endeavour. She introduced the IFC's free App designed to simplify the green certification process, making it accessible for builders looking to contribute to environmental sustainability. Shonola stressed that more of the market need to adopt green building practices, not only for environmental reasons but also as a means to reduce utility costs and ensure long-term impact.
Navigating the Commercial Real Estate Cycle
Pepler Sandri, the Director of Capital Markets at JLL, delved into the complexities of the commercial real estate cycle. Acknowledging the sector's challenges and the impact of the global COVID-19 pandemic, Sandri painted a picture of recovery and resilience. He noted that Nigeria, like many other countries, faced unique macro issues affecting its recovery. Looking ahead, Sandri expressed optimism as interest rates stabilize, predicting a potential recovery in the next 6-12 months in global developed markets. However, he cautioned that Nigeria might experience a longer recovery period, echoing sentiments from Stanbic's chief economist, who suggested a year or two before a strong trajectory toward recovery becomes evident.
Conclusion: A Call for Collaboration and Sustainable Growth
The West Africa Property Investment Summit 2023 provided an invaluable platform for industry leaders to share insights, strategies, and collaborative approaches to propel the real estate sector forward. As the summit concluded, attendees were left with a renewed sense of optimism and determination to navigate the ever-evolving landscape of West Africa's property market. The resounding message from the summit echoed the need for collaboration, sustainability, and strategic planning to ensure a resilient and prosperous future for the region's real estate industry. Read More
How Kora Payment Link Helps Online Businesses To Grow
How Kora Payment Link Helps Online Businesses To Grow
The advent of technology with the COVID-19 pandemic has increased the adoption and popularity of online businesses. This is owed to the ability to operate small and medium-sized businesses from anywhere across the globe – which alludes to the fact that the world is now a global village: "How Kora Payment Link Helps Online Businesses To Grow."
Therefore, there has been a meteoric increase in the number of online shoppers seeking products or services from the available businesses in the digital space.
This is evident in the emergence of e-commerce platforms that operate as an online marketplace for both buyers and sellers. It is also playing out in social commerce through the use of platforms like Facebook, Instagram, or X (Twitter) that people continuously use for their shopping experience.
By and large, online business is today a thriving venture that continues to generate a staggering income for businesses and the local economy.
One of the major perks of online businesses is the flexibility of their payments, such that merchants can offer a range of payment methods. The most common options are bank transfers or card payments, in which businesses provide their customers with bank account details to pay.
But as innovation continues to meet the evolution of online businesses, Kora is making payment strategy seamless for both merchants and their customers. This is through the Kora Payment Link.
What Is Kora Payment Link?
A Kora Payment Link is a clickable link that enables business customers to complete a purchase. This is offered as a digital link, which can be used across various social media platforms, websites, or other messaging tools.
How this works is that a customer is directed to a merchant's online checkout page to complete their transaction anytime they use the Kora Payment Link. This link can be used for both a single transaction, as in a customer invoice and for multiple transactions, as a buy button on social media platforms.
It should be noted that the Kora Payment Link facilitates simple online payments as it does not require a website or code to create and use the link. Therefore, online businesses can easily create a payment link that takes customers directly to the online checkout page of the merchant.
Furthermore, the Kora Payment Link can be used for fundraising, donation, and subscription purposes.
Benefits Of Kora Payment Link To Online Businesses
You can receive payments from your customers across the globe through the payment link that you can easily share on social platforms or websites. This is also a "call to action" strategy to compel your customers to complete their purchase with you without delay.
Customers do not have to log into a mobile app or website before paying. This is because they can easily click the link anytime and from anywhere to take them to the checkout page to complete their purchase.
Kora Payment Link provides online businesses various payment options tailored to their preferences. This can be bank transfers, payment cards, or other digital payment methods like Apple Pay or Google Pay.
Therefore, it is the volition of online businesses to design their payment links towards their preferred payment options. Hence attracting customers to complete their purchase with the knowledge that they can use certain payment gateway.
How Online Businesses Can Use Kora Payment Link
Here is a quick step for using the Kora Payment Link:
Create a Kora account and log in.
Navigate to "Payment Link."
Enter your details and customize your link with certain preferences.
Preview your link and activate it.
Share your Kora Payment Link on social media platforms and other messaging tools.
Start receiving payments.
Conclusion
We can not overemphasize the importance of having a sustainable payment strategy for online businesses to attract more customers who would complete purchases with them. That is why Kora introduced a payment link which merchants can easily share with their customers for transactions.
Kora Payment Link is easy and free to use, and you can get started by creating a Kora account now. [site]
How Kora Improves Cross-Border Transactions For Businesses
How Kora Improves Cross-Border Transactions For Businesses
Cross-border transactions are increasingly becoming popular without the concern of waiting days or transfer fees. This is due to the emergence of a fintech company like Kora, which makes cross-border payments simple, cheaper, faster, and easily accessible for businesses: "How Kora Improves Cross-Border Transactions For Businesses."
A BCC Research of January 2023 revealed that the global cross-border payments market is expected to grow from $176.5 billion in 2021 to over $238.9 billion by 2027. The vehicle for this growth is fintech disruptors like Kora, which offers a digital platform and innovative messaging and settlement layers to improve cross-border business transactions.
Ways Kora Is Changing Cross-Border Transactions For Businesses
Kora enables you to make transactions fully on its platform, unlike the traditional method of visiting physical branches. This allows you to use the platform anytime and from anywhere without a glitch.
A simple user interface and streamlined onboarding characterize this platform to simplify cross-border transactions. It means you can use Kora to receive funds from your customers or transfer with its bulk payout, multicurrency payout, or mobile money options.
Kora enables instant or same-day cross-border transactions, which is in the converse of the traditional settlement layers that can take days. Therefore, businesses can complete their transactions in less than one hour on this platform. You do not experience any form of delay in sending or receiving funds on this platform, irrespective of the amount. This is due to its high scalability and optimization of Kora.
This platform eliminates the meddlesome of third parties like banks and agents in the cross-border transfer chain. As such, it offers a relatively low transaction fee, which is often less than 1% of the transfer amount. This is a major perk of Kora compared to its contemporaries.
Kora offers an advanced tracking dashboard that provides real-time access to your funds and the estimated delivery timelines. This is because the platform has state-of-the-art blockchain technology that provides complete transparency in the tracking of your funds. It helps to reconcile your income with expenses.
Kora employs features like two-factor authentication (2FA) and other security measures to add extra security layers and protect user transactions and funds. This platform is in total adherence to global compliance standards to protect users' funds and data.
Reduced Foreign Exchange (FX) Risk
Cross-border transactions often involve multiple banks and currencies whose operations result in significant foreign exchange fees and currency volatility that create discrepancies between transferred and received funds.
This is largely the case when businesses in a particular country receive payments from another country.
However, Kora reduces foreign exchange risks that are associated with cross-border transactions by routing funds efficiently at the best exchange rate. On the other hand, Kora users can avoid foreign exchange concerns by using the multicurrency account on the platform that allows them to receive payments in currencies other than their local currency.
Conclusion
Cross-border payment is important to businesses as it enables their growth in the global market. But as digital payments continue to gain traction, there is a need for businesses to know how to leverage the technology to boost sales.
One major platform you can use for your cross-border transactions with your customers is Kora. This is due to the simplicity and scalability it offers you.
You can also start making cross-border transactions seamlessly when you create a Kora account now. [site]