Empowering Communities: Zaph and Zoe Agro Export's Impact on Rural Africa
Empowering Communities: Zaph and Zoe Agro Export's Impact on Rural Africa
Zaph and Zoe Agro Export, a leading agricultural export company, is making waves in rural Africa through its innovative and sustainable approach to community empowerment. With a deep commitment to social responsibility, the company is transforming the lives of rural communities by fostering economic growth, providing employment opportunities, and promoting environmental sustainability.
Zaph and Zoe Agro Export, headquartered in Lagos, Nigeria, has been at the forefront of revolutionizing the agricultural sector in Africa. By prioritizing the well-being of local communities, the company has not only grown to become a major player in the export industry but has also earned a reputation for its positive impact on the region.
Key initiatives that have fueled Zaph and Zoe Agro Export's impact on rural Africa include:
Empowering Farmers: Zaph and Zoe Agro Export works closely with local farmers, providing them with training, access to modern agricultural practices, and fair prices for their produce. By doing so, the company has helped increase farmers' incomes and enhance their livelihoods.
Reducing risk of food waste; the company works with clusters of farmers from the plantin season to the harvest and sees to it that farmers get an offtake for their produce, connecting them with global buyers
Job Creation: The company has established processing and packaging facilities in rural areas, creating employment opportunities for hundreds of people. These jobs not only provide economic stability to individuals and their families but also contribute to the overall development of the communities.
Providing capital for farmers; the company provides the farmers with funds necessary for the planting season, up unto harvest.
Sustainable Agriculture: Zaph and Zoe Agro Export places a strong emphasis on sustainable agricultural practices. The company has introduced eco-friendly farming techniques that promote soil health and reduce environmental impact, ensuring the long-term viability of the region's agriculture.
Community Development: Beyond the agricultural sector, the company actively participates in community development projects. These initiatives include supporting local schools, solar projects, healthcare facilities, and infrastructure improvements to enhance the overall quality of life in rural Africa.
The company produce, process and export the following products;
– Split Ginger
Fresh ginger is harvested from our farms and transported to our cleaning facility where they are first washed and split, then dried.
After proper drying, it is handpicked into neat PP sacks and it is scaled at 40kg and loaded in a 40ft container containing 23 to 24 tons.
Our current monthly supply capacity is 10 containers. Total monthly production volume is 240MT. Production volume stored at our farmer's level. Kindly request more information by email at info@exports.com
– Sesame Seeds
We supply natural sesame seed (direct from farm) or in machine-cleaned form (purity 98% to 99.5%). Loading is done in 20ft container with 50kg bags containing 18 to 20 tons of product.
Our sesame seeds are sourced direct from our farm networks in the middle belt and northern part of Nigeria. They are then bagged and brought to our cleaning facility where they are dried and machine cleaned for export
We have varieties for oil use and for confectionery purposes.
Our current monthly supply capacity. Production volume stored at our warehouse and at farmer's level. Kindly request more information by email at info@exports.com
– Hibiscus Flowers
Our Hibiscus flower is available in two forms; Hibiscus Petals and Hibiscus TBC (grinded/broken).
The flowers are sourced directly from the farms and transported to our cleaning facility where they are properly processed by hand picking to ensure final product is free of debris and unwanted particles. Our process for Hibiscus employs at least 20 personnel. Product is shipped in 25kg bags in 40ft containers, containing 12 to 13 tons of product.
Our current monthly supply capacity is 15 containers monthly. Production volume stored at our local storage close to the farms and farmer's level. Kindly request more information by email at info@exports.com
– Sorghum
Our Sorghum is available in white and yellow colours. They are transported from the farms to our central facility where they are machine cleaned and made ready for export. Loading is done in 20ft containers.
Our current monthly supply capacity is 15 containers monthly. Production volume stored at farmer's level. Kindly request more information by email at info@exports.com
– Soybeans
Our Soybeans is NON-GMO and is sourced from our farmers' network in Togo, Benin Republic and Nigeria. They are transported to our facility where they are machine cleaned, bagged and made ready for export.
Loading is done in 20ft containers, carrying approximately 22 tons of product. Our current monthly supply capacity is 20 containers. Production volume stored at farmer's level. Kindly request more information by email at info@exports.com
Zaph and Zoe Agro Export's dedication to empowering communities has not gone unnoticed. The company has received numerous awards and recognition for its social responsibility efforts, including the [Awards Name] for Outstanding Community Impact.
"We believe that the success of our business is directly linked to the well-being of the communities we work with," said Mr Kess . "Our mission is to continue promoting sustainable agriculture, creating jobs, and improving the lives of people in rural Africa."
Zaph and Zoe Agro Export's impact on rural Africa serves as a shining example of how businesses can be a catalyst for positive change. The company's commitment to empowering communities is not only admirable but also a testament to the transformative power of responsible business practices.
For more information about Zaph and Zoe Agro Export and its community empowerment initiatives, please visit https://zzexports.com/
About Zaph and Zoe Agro Export:
Zaph and Zoe Agro Export is a leading agricultural export company dedicated to empowering rural communities in Africa. With a focus on sustainable agriculture and social responsibility, the company has become a driving force for positive change in the region.
West African Development Bank and Africa Finance Corporation form strategic partnership to drive economic development
West African Development Bank and Africa Finance Corporation form strategic partnership to drive economic development
The MoU marks a pivotal alliance between two leading multilateral development finance institutions on the continent, signalling the intent of AFC and BOAD to foster economic alignment and equitable growth in West Africa.
Africa Finance Corporation (AFC) (www.AfricaFC.org), the continent's leading infrastructure solutions provider, and the West African Development Bank (BOAD), a regional financial institution mandated to drive economic unity and advancement in West Africa, yesterday announced a strategic Memorandum of Understanding (MoU), solidifying their joint commitment to promote infrastructure and economic progress across Western African states.
Signed on the sidelines of the ongoing 28th United Nations Climate Change Conference (COP28), the MoU marks a pivotal alliance between two leading multilateral development finance institutions on the continent, signalling the intent of AFC and BOAD to foster economic alignment and equitable growth in West Africa. The collaboration aims to enhance both institutions' investment footprint and impact in key sectors including telecommunications, energy and natural resources, ultimately enhancing economic unity in West Africa.
AFC and BOAD already have a history of co-investment in critical infrastructure projects in the region, including a EU30 million investment in the Kekeli Efficient Power project, Togo's first gas-fired combined cycle power plant, which generates enough power to meet 35% of the country's energy needs.
BOAD plays a key role in promoting economic integration and development across West Africa, with contributions spanning multiple sectors including agriculture, education, healthcare, and transportation, significantly enhancing infrastructure and social services. Celebrating its Golden Jubilee, BOAD is a key development finance institution within the West African Economic and Monetary Union (WEAMU), actively contributing to poverty reduction and overall improvement in the region's quality of life.
AFC's ability and focus on mobilising domestic African and international capital to develop and de-risk transformational projects is reflected in US$12.7 billion of investments across 36 African nations, marrying impact-at-scale with exceptional risk-adjusted returns. This has propelled AFC's community of sovereign member nations to span three-quarters of the African continent. Bolstered by an impressive A3 credit rating from Moody's, AFC stands alongside its partners as the primary investor and developer in numerous transformational infrastructure projects. Its recent joint acquisition of Lekela makes AFC with its partners the biggest investor in renewable energy generation on the continent. The platform owns seven wind farms and six solar assets across South Africa, Egypt and Senegal, with a combined gross capacity of 1.27GW powering over 1 million homes and offsetting 2.7 million tons of CO2 per annum.
AFC President & CEO Samaila Zubairu said: "Strategic collaboration between key multilateral institutions strengthens and enhances the critical role we play in driving development on the continent because governments cannot do the work alone. We look forward to working with BOAD to unlock infrastructure investment opportunities that will accelerate industrialisation, spur local manufacturing, enhance economic prosperity and transform lives."
Serge Ekue, BOAD's President and Chairman, said: "Access to energy at an affordable cost to all is crucial for better living conditions but also for reducing the cost of doing business and unlocking economic potential. This is a priority for BOAD and AFC. Therefore we are delighted to have signed today a Memorandum of Understanding, which will facilitate the sharing of technical knowledge, advice, skills and expertise, opening new avenues for cooperation in the energy sector while boosting investment within our region".
As two leading African multilaterals, AFC and BOAD's partnership will support both institutions in raising funds at competitive rates and to de-risk infrastructure projects through early-stage project development, project finance, and technical and financial advisory services, ensuring more projects get to bankability. The collaboration seeks to catalyse local and global investors to undertake projects in West Africa, unleashing a new era of economic prosperity in Western African countries.
Resilient Future: The 2023 West Africa Property Investment Summit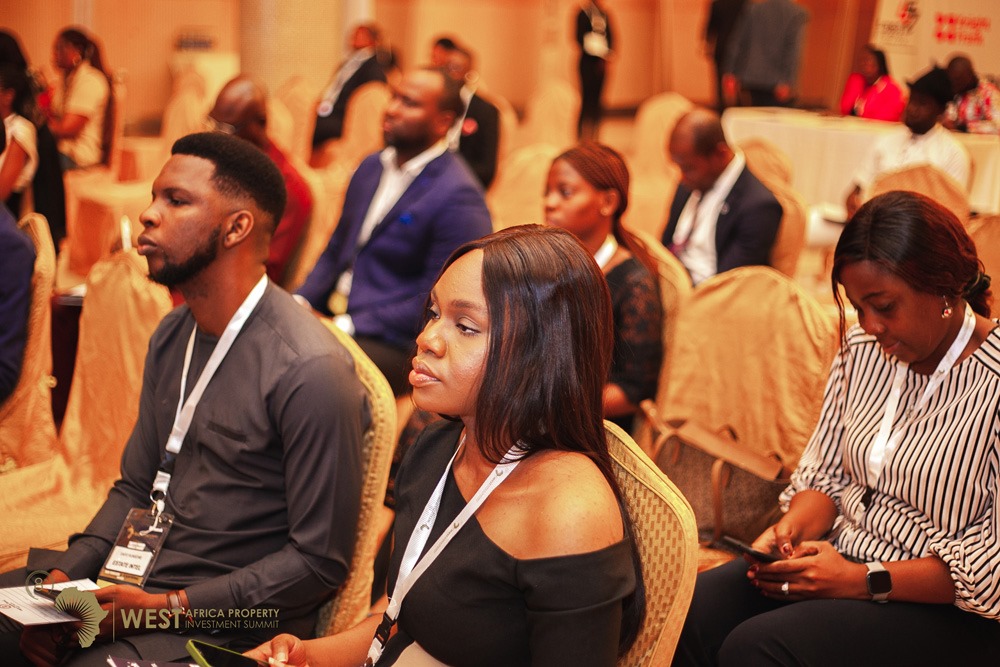 Charting a Resilient Future: Insights from the 2023 West Africa Property Investment Summit
In a significant gathering of real estate influencers, the West Africa Property Investment Summit 2023, which took place on Wednesday, 23rd November, brought together leading figures from Kenya, Ghana, South Africa, and Nigeria. Under the theme "Rewriting the Narrative: Positioning & Strategies for the Future," the summit served as a vibrant forum for in-depth discussions and strategic planning, aiming to shape the trajectory of West Africa's real estate landscape: "Industry Leaders Chart Course For Resilient Future At The 2023 West African Property Investment Summit."
Resilience in the Face of Macroeconomic Challenges
One of the key speakers, Mr Tola Akinhanmi, the Head of Real Estate Finance at Stanbic IBTC, took centre stage to address the challenges posed by the current macroeconomic environment. Despite grappling with inflation, exchange rate volatility, and fluctuating interest rates, Akinhanmi's message was one of resilience. He underscored the real estate sector's intrinsic strength, characterizing it as a long-term asset class that provides essential business infrastructure supporting people's livelihoods, work, and recreation. Akinhanmi highlighted Stanbic IBTC's commitment to working closely with sponsors, understanding assets, and structuring solutions that ensure stability, allowing these assets to remain relevant through various economic cycles.
Optimism for 2024: A Balanced Outlook
Oladapo Runsewe, the Projects and City Reports Lead at Estate Intel provided a positive outlook for 2024. Citing statistics from the Nigerian Bureau of Statistics that indicated an increase in the real construction sector's contributions to the GDP in the last quarter, Runsewe foresaw a balanced and positive effect on the market. He emphasized the inevitability of construction and development continuing, driven by the ongoing demand for housing and real estate investments. However, Runsewe highlighted the imperative for collaboration, urging industry participants and the government to join forces on a larger scale to address the substantial housing deficit, particularly in urban centres like Lagos.
Sustainability as a Driving Force
Temilola Shonola, Head of the Edge Program at the International Finance Corporation (IFC), brought attention to the importance of sustainable building practices. Shonola urged developers to embrace green building, dispelling the misconception that it is an expensive endeavour. She introduced the IFC's free App designed to simplify the green certification process, making it accessible for builders looking to contribute to environmental sustainability. Shonola stressed that more of the market need to adopt green building practices, not only for environmental reasons but also as a means to reduce utility costs and ensure long-term impact.
Navigating the Commercial Real Estate Cycle
Pepler Sandri, the Director of Capital Markets at JLL, delved into the complexities of the commercial real estate cycle. Acknowledging the sector's challenges and the impact of the global COVID-19 pandemic, Sandri painted a picture of recovery and resilience. He noted that Nigeria, like many other countries, faced unique macro issues affecting its recovery. Looking ahead, Sandri expressed optimism as interest rates stabilize, predicting a potential recovery in the next 6-12 months in global developed markets. However, he cautioned that Nigeria might experience a longer recovery period, echoing sentiments from Stanbic's chief economist, who suggested a year or two before a strong trajectory toward recovery becomes evident.
Conclusion: A Call for Collaboration and Sustainable Growth
The West Africa Property Investment Summit 2023 provided an invaluable platform for industry leaders to share insights, strategies, and collaborative approaches to propel the real estate sector forward. As the summit concluded, attendees were left with a renewed sense of optimism and determination to navigate the ever-evolving landscape of West Africa's property market. The resounding message from the summit echoed the need for collaboration, sustainability, and strategic planning to ensure a resilient and prosperous future for the region's real estate industry. Read More
How Kora Improves Cross-Border Transactions For Businesses
How Kora Improves Cross-Border Transactions For Businesses
Cross-border transactions are increasingly becoming popular without the concern of waiting days or transfer fees. This is due to the emergence of a fintech company like Kora, which makes cross-border payments simple, cheaper, faster, and easily accessible for businesses: "How Kora Improves Cross-Border Transactions For Businesses."
A BCC Research of January 2023 revealed that the global cross-border payments market is expected to grow from $176.5 billion in 2021 to over $238.9 billion by 2027. The vehicle for this growth is fintech disruptors like Kora, which offers a digital platform and innovative messaging and settlement layers to improve cross-border business transactions.
Ways Kora Is Changing Cross-Border Transactions For Businesses
Kora enables you to make transactions fully on its platform, unlike the traditional method of visiting physical branches. This allows you to use the platform anytime and from anywhere without a glitch.
A simple user interface and streamlined onboarding characterize this platform to simplify cross-border transactions. It means you can use Kora to receive funds from your customers or transfer with its bulk payout, multicurrency payout, or mobile money options.
Kora enables instant or same-day cross-border transactions, which is in the converse of the traditional settlement layers that can take days. Therefore, businesses can complete their transactions in less than one hour on this platform. You do not experience any form of delay in sending or receiving funds on this platform, irrespective of the amount. This is due to its high scalability and optimization of Kora.
This platform eliminates the meddlesome of third parties like banks and agents in the cross-border transfer chain. As such, it offers a relatively low transaction fee, which is often less than 1% of the transfer amount. This is a major perk of Kora compared to its contemporaries.
Kora offers an advanced tracking dashboard that provides real-time access to your funds and the estimated delivery timelines. This is because the platform has state-of-the-art blockchain technology that provides complete transparency in the tracking of your funds. It helps to reconcile your income with expenses.
Kora employs features like two-factor authentication (2FA) and other security measures to add extra security layers and protect user transactions and funds. This platform is in total adherence to global compliance standards to protect users' funds and data.
Reduced Foreign Exchange (FX) Risk
Cross-border transactions often involve multiple banks and currencies whose operations result in significant foreign exchange fees and currency volatility that create discrepancies between transferred and received funds.
This is largely the case when businesses in a particular country receive payments from another country.
However, Kora reduces foreign exchange risks that are associated with cross-border transactions by routing funds efficiently at the best exchange rate. On the other hand, Kora users can avoid foreign exchange concerns by using the multicurrency account on the platform that allows them to receive payments in currencies other than their local currency.
Conclusion
Cross-border payment is important to businesses as it enables their growth in the global market. But as digital payments continue to gain traction, there is a need for businesses to know how to leverage the technology to boost sales.
One major platform you can use for your cross-border transactions with your customers is Kora. This is due to the simplicity and scalability it offers you.
You can also start making cross-border transactions seamlessly when you create a Kora account now. [site]