5 FUN IDEAS TO ENGAGE IN DURING A LAYOVER
Have you ever been on a journey and at some point a layover (a waiting time between two flights ranging anything from 30mins to 23hours 59mins) was required?
At times a layover is just enough for a quick nap, a cup of coffee, replying pending emails and messages at the airport, and sometimes it's much longer. At such times what can you do?You might get stuck in the airport terminal of an unknown location wondering what to do for as long as the layover lasts? Being stuck at an airport can be quite torturous. However, with the right guidance, hanging out at the airport can go from torture to being a fun and entertaining experience. Layovers don't have to mean endless hours of watching the clock;they can be a memorable part of your trip.
International flights normally involve layover, especially if you are trying to save costs or when a direct flight is too long for comfort. At international airports, there are a variety of unique activities one can engage in while waiting for the next flight. Below are wonderful ideas that could help ease boredom in such situations.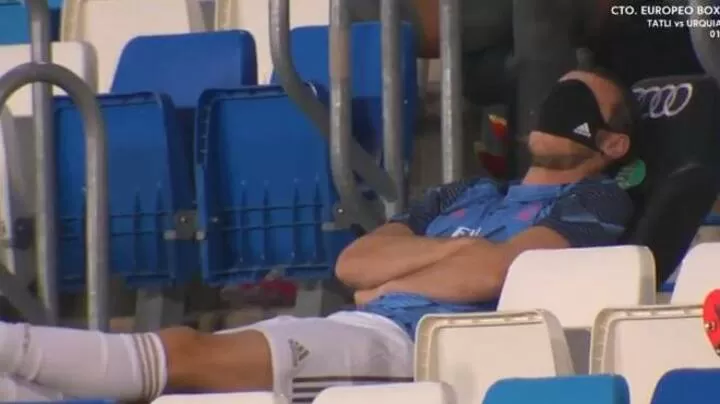 YOU COULD CHECK INTO A MOTEL/ HOTEL
Depending on the number of hours you have to spend waiting for the next flight, you could check into a room. Most airports have motels built to meet the needs of passengers in these kinds of situations. In the absence of an airport motel, Google maps can help find close ones on the outskirts of the airport.
Once you are settled in, you could take a bath to feel refreshed after a long journey and get a cool nap. Don't forget to set an alarm to avoid missing your flight. It would not hurt to relish a sumptuous meal while waiting.
READ AN INTERESTING NOVEL OR MAGAZINE
While waiting, you could decide to read an interesting novel or magazine. It's advised to carry books and magazines while travelling. Most airports have bookshops but these are usually overpriced and there is a chance you might not find something you love. There are also stands for magazines and newspapers at the airport. The magazines could range from fashion to religious magazines and a whole lot of interesting articles that could be quite entertaining. Get a cup of coffee, chocolate, or any beverage or snack of your choice to sip while reading.
You could decide to stretch your legs by taking a walk around the airport. You could check out the buildings or any interesting places within the airport vicinity. Many countries may require you to get a visa if leaving the airport while in transit so remember to check the rules before your journey. Walking through terminals will not only help you pass the time but it can loosen your muscles from long flights. When the layover lasts hours, you could breeze out of the airport on a temporary visa and take a mini excursion to a local city. Some airports offer fast and affordable transportation to cities while some offer free city tours from the airport. You may want to focus on a single attraction or neighbor hood depending on the time you have to wait. You could visit popular places in the city you are in like zoos, museums or even a prominent art gallery in the area. Visiting historic places in the city could also be another fun thing to do. This particular tip could be top on the list for an adventure lover and if you aren't one, trying it out wouldn't be a bad idea as such excursions will enlighten you and increase your versatility and knowledge. It is advised you get back to the airport at least 2 hours before your next flight.
INTERACTING AND HAVING CHIT CHAT WITH PEOPLE AROUND
No man is an island, hence the need for communication. During a layover, you can start a conversation with approachable strangers at the airport bar, lounge, restaurant, or hair salon. You could share travel experiences amongst co-travellers. Business ideas and people's perspectives on certain topics are great topics for discussion. You can also interact with the local folks, and get to know about the culture of the people as no knowledge is a waste. In communicating with people, new friendships are established.
There are so many ways to treat yourself and have fun at the airport, it all depends on what you love doing. You can visit the airport spa and get some quick massages, manicure, and pedicure or even get a haircut especially if you did not have time to squeeze in an appointment.
For the food lovers, you can select airport eateries that serve the best cuisine ranging from local cuisine to intercontinental dishes. The cuisine is often the most direct and cheapest way to experience a taste of a culture different from yours. Seek out the local cuisine in the airport and try new delicacies and ask for the recipes if possible. You might be surprised by the wonderful experience you can have without leaving the terminal.
For shopping addicts, you could go window shopping and check out beautiful clothes, shoes, and jewelry, if shopping was part of your travelling budget, you could as well buy gifts to bring home, the best part is that they'll be duty-free.
For art lovers, museum stores are always are good options for unique gifts. You could go to the airport galleries and check out antiques, murals, mosaics, or any other piece of art that interests you.
In conclusion, before embarking on a trip you can download apps to research amenities at airports including restaurants that are worth hiking to another terminal for, spas, children's play areas, rental cars. The app should be able to keep track of flight departure time.
Remember happy times come and go but the memories last forever. So don't forget to capture every moment in a camera because pictures are long-lasting memories. Most importantly, do not get carried away with all the fun and miss your flight.