3 Reasons why you're Procrastinating and How to Deal with It
3 Reasons why you're Procrastinating and How to Deal with It
3 Reasons why you're Procrastinating and How to Deal with It. We're all familiar with the term procrastination and we're all guilty of doing it at least once. It could be sending that email "later". Doing that assignment "tomorrow". Or simply "not having time" to get things done when they are due.
In simple terms, procrastination is the act of delaying a task until the last minute or past the deadline. The issue with procrastination is that it is voluntary.
Usually, the reasons we come up with for not handling the tasks earlier are things that could be dealt with easily.
This brings us to the second part of procrastination, which is unnecessary. The damage it causes can be avoided, and we don't have to go through it.
In the next section, we'd be looking at common reasons why we procrastinate.
What Causes Procrastination
There is a common misconception that people who procrastinate are lazy. In reality, people who procrastinate are often swamped with work. Procrastination sets in once the workload becomes overwhelming.
Negative Emotions
The first reason for procrastinating is that we associate negative emotions with the task at hand. It could be that we find it boring, complex, or stressful.
From a student's point of view, you may be putting off an assignment because you already perceive it as difficult. It would take hours of research, or you would have to ask for help and you'd rather not.
Naturally, we avoid unpleasant emotions, so it makes sense that we would avoid the task that would cause these emotions in us.
Another reason this is a problem is stress causes the rational part of the brain to shut down. Rather, the part of the brain that manages our response to fear begins to perceive the task as a threat.
Instant Gratification
Contrary to what others may think, people who procrastinate put off important tasks to do nothing. In reality, that time is dedicated to carrying out a task that was not as important but felt better.
Imagine, putting off studying for a statistics test in 3 days, to review your psychology notes from the week. Funny, isn't it? Not as productive, but you felt better doing that.
Read also: https://financialquest.com.ng/prepare-to-change-your-career-__imagine-a-new-world-beyond-what-you-see-and-know-today/
This is what makes procrastination as addictive as it is. As humans, we enjoy positive stimuli and tend to run toward them.
Procrastination has the same effect, the feel-good feeling that comes with putting off a task for something more enjoyable is a like a reward. So, we want more of it and put off the task for longer.
Lack of Foresight
Human beings are more likely to base their decisions on their present without much thought for the future.
We can say that we are disconnected from our future selves and fail to see them as an extension of ourselves.
The consequence of this is taking decisions without thinking about how they can affect us in a month, a week, or even the next day.
Effects of Procrastination on your Studies
For every action, there is a reaction, hence for every time you procrastinate there are consequences to be faced.
Depending on whether you're working a corporate job, leading a local church, or a student, you may interact with procrastination's effects in different ways. But the fact remains that everyone has to answer to it.
Below we highlighted a few ways procrastination could affect you as a student.
Interpersonal Relationship Issues
Procrastination doesn't stop with us; it affects the people around us as well. For students, their relationship with their peers and teachers can take a major hit if they always postpone tasks. We'll show you some examples.
Imagine being part of a group assignment and responsibilities have been shared with all students. On the day of submission, you presented shabbily done work or even worse nothing at all.
Because of this your teacher either gives your group a lower grade or in extreme cases no grade at all. Imagine how everyone else would feel.
If you have roommates and always slack on cleaning up the room when it's your turn you can imagine they won't like you around very much.
And finally, imagine always turning up late to events planned with friends. Eventually, they may stop inviting you to anything.
Lowered Wellbeing
Another way procrastination can affect you is that it negatively impacts your well-being. People who are aware of their bad habits and struggle to break it may be faced with feelings of guilt, shame, and general unhappiness.
In this survey, we see that 94% of the people who struggle with procrastination admitted to being unhappy.
And the percentage of these who are students also provided responses classified as negative when asked how procrastination affects them.
Poor Health
Procrastination's effects can be so devastating that it affects our mental and physical health. It has been linked to ailments such as stress and a weakened immune system.
In addition to this, procrastination can also worsen certain ailments due to poor habits. An example of this is delaying when you take your medication. Another example is bedtime procrastination which can affect your sleep cycle and increase your fatigue.
More Procrastination
If you are battling or know someone who is battling with procrastination you have an idea of how it quickly becomes a vicious cycle. It is much like debt, once you get in, getting back out is a struggle.
For example, procrastinating on coursework will develop feelings of anxiety around that course. These feelings make it more difficult to start the task and thus make you procrastinate on it more.
Another example is sleep. If you delay going to bed on time, you wake up the next day feeling groggy. This could affect the way you carry out tasks throughout the day resulting in further bedtime procrastination.
Loss of Opportunities
Putting off tasks can result in lost opportunities. By failing to turn in your assignment on time, you risk having your work rejected.
Delaying applications could cost you a scholarship or internship you have been dreaming of.
In addition to that, procrastination can slow down your personal growth. By putting off learning valuable skills (digital marketing, graphic design, etc.) or developing habits (reading, exercising, etc.) we stunt our personal growth.
How to Manage Procrastination as a Student
Break it Down
One of the reasons we procrastinate is that we find the task at hand too overwhelming. The best way to get around this is to break down the task into smaller chunks.
Aim for when a task is so easy to do, you can't help but get it out of the way.
For example, writing a four-page essay can seem like a mountain, until you break it down. If you don't already have a topic, get one, then research it, take down important notes, and create an outline.
Next thing you know, your essay is done.
To-Do lists are a great way to break down tasks. Note down things you have to get done, preferably in their order of importance, and check away.
For this method to work effectively, the items on your list must be things you can get done almost immediately.
Let's say take out the trash, do the dishes, and refill the water dispenser. If you don't know how to do the task, then your list should reflect that.
Imagine you have an algebra assignment on simultaneous equations but don't know much about them. Your list should look something like this:
Watch the YouTube tutorial on simultaneous equations
Do algebra homework
Get a Change of Environment
Have you ever walked somewhere and instantly felt like you could use a nap? Our environment plays a huge role in determining what we get done, and when we get it done.
If your workspace doesn't motivate you to get started on those projects, then it's time for a change. Also, note that an environment that works for you now could lose its touch in the future. Not to worry, try switching things up and see how that works.
Unplug All Distractions
Remember earlier we said that procrastinators often spend their time doing tasks that aren't as important.
Sometimes the reason why we can't get anything done is that someone or something is stopping us. If you live with your parents maybe your mum calls your name every five minutes asking for the remote or a glass of water.
If you went to school abroad maybe your phone keeps buzzing cause friends and family constantly checking on you.
Whatever the case is, before you plugin into your work, you should plug it out. Put your phone on silent mode or DND and place it far away from you. This makes it more difficult to look at it.
Set Deadlines
It's easy to procrastinate on any task that doesn't need our immediate attention, especially when it is the only one.
Instead of waiting the whole week to get started on that task, is it possible to break it down and spread it across the week?
Research today, make notes tomorrow and create the outline the day after. As the deadline approaches you to find yourself with less work to do.
Don't Have too Many Options
Decision paralysis is a real thing. The inability to make quick decisions takes up a chunk of our time that could've been spent more productively.
Ideally, you should've started planning for today yesterday. Even if you don't have a complete to-do list you should at least have an idea of the major tasks that need to get done.
Need to visit a friend, return a book to the library, or start a paper by Wednesday? Start making plans to ensure it gets done on Tuesday, even Monday. The earlier the better.
Conclusion
Procrastination has been described as a thief of joy because it robs us of our well-being and disrupts the relationships we build with others.
However, once you can pinpoint the cause for your procrastination you find yourself in a better place to deal with it.
Hopefully, you found one or more of the tips helpful in beating your habit. Remember to take it easy on yourself. You didn't build this habit in a day, so you won't get rid of it that quickly either.
Resilient Future: The 2023 West Africa Property Investment Summit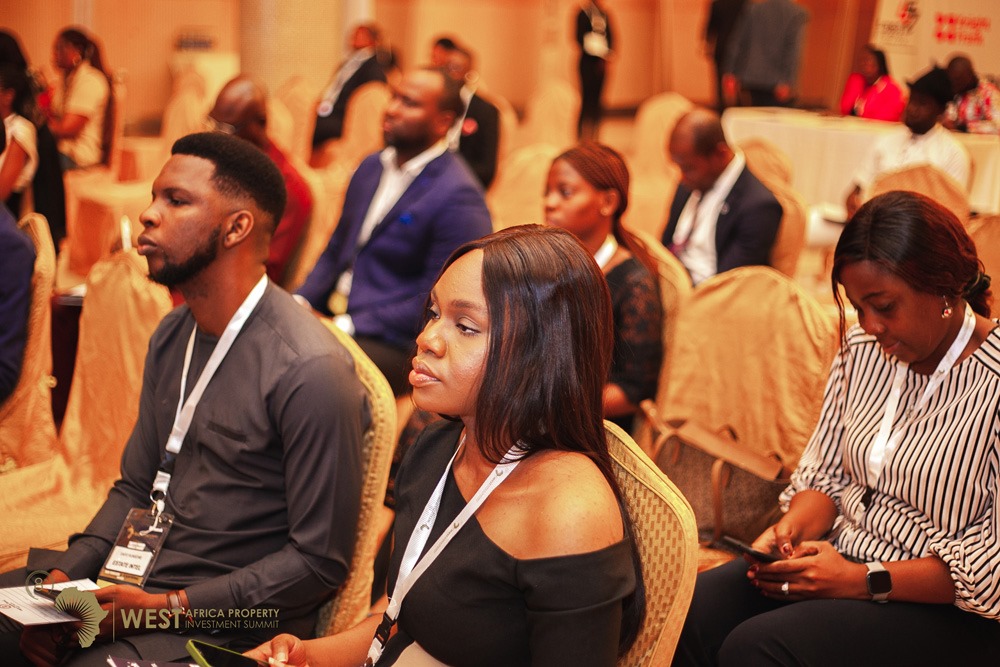 Charting a Resilient Future: Insights from the 2023 West Africa Property Investment Summit
In a significant gathering of real estate influencers, the West Africa Property Investment Summit 2023, which took place on Wednesday, 23rd November, brought together leading figures from Kenya, Ghana, South Africa, and Nigeria. Under the theme "Rewriting the Narrative: Positioning & Strategies for the Future," the summit served as a vibrant forum for in-depth discussions and strategic planning, aiming to shape the trajectory of West Africa's real estate landscape: "Industry Leaders Chart Course For Resilient Future At The 2023 West African Property Investment Summit."
Resilience in the Face of Macroeconomic Challenges
One of the key speakers, Mr Tola Akinhanmi, the Head of Real Estate Finance at Stanbic IBTC, took centre stage to address the challenges posed by the current macroeconomic environment. Despite grappling with inflation, exchange rate volatility, and fluctuating interest rates, Akinhanmi's message was one of resilience. He underscored the real estate sector's intrinsic strength, characterizing it as a long-term asset class that provides essential business infrastructure supporting people's livelihoods, work, and recreation. Akinhanmi highlighted Stanbic IBTC's commitment to working closely with sponsors, understanding assets, and structuring solutions that ensure stability, allowing these assets to remain relevant through various economic cycles.
Optimism for 2024: A Balanced Outlook
Oladapo Runsewe, the Projects and City Reports Lead at Estate Intel provided a positive outlook for 2024. Citing statistics from the Nigerian Bureau of Statistics that indicated an increase in the real construction sector's contributions to the GDP in the last quarter, Runsewe foresaw a balanced and positive effect on the market. He emphasized the inevitability of construction and development continuing, driven by the ongoing demand for housing and real estate investments. However, Runsewe highlighted the imperative for collaboration, urging industry participants and the government to join forces on a larger scale to address the substantial housing deficit, particularly in urban centres like Lagos.
Sustainability as a Driving Force
Temilola Shonola, Head of the Edge Program at the International Finance Corporation (IFC), brought attention to the importance of sustainable building practices. Shonola urged developers to embrace green building, dispelling the misconception that it is an expensive endeavour. She introduced the IFC's free App designed to simplify the green certification process, making it accessible for builders looking to contribute to environmental sustainability. Shonola stressed that more of the market need to adopt green building practices, not only for environmental reasons but also as a means to reduce utility costs and ensure long-term impact.
Navigating the Commercial Real Estate Cycle
Pepler Sandri, the Director of Capital Markets at JLL, delved into the complexities of the commercial real estate cycle. Acknowledging the sector's challenges and the impact of the global COVID-19 pandemic, Sandri painted a picture of recovery and resilience. He noted that Nigeria, like many other countries, faced unique macro issues affecting its recovery. Looking ahead, Sandri expressed optimism as interest rates stabilize, predicting a potential recovery in the next 6-12 months in global developed markets. However, he cautioned that Nigeria might experience a longer recovery period, echoing sentiments from Stanbic's chief economist, who suggested a year or two before a strong trajectory toward recovery becomes evident.
Conclusion: A Call for Collaboration and Sustainable Growth
The West Africa Property Investment Summit 2023 provided an invaluable platform for industry leaders to share insights, strategies, and collaborative approaches to propel the real estate sector forward. As the summit concluded, attendees were left with a renewed sense of optimism and determination to navigate the ever-evolving landscape of West Africa's property market. The resounding message from the summit echoed the need for collaboration, sustainability, and strategic planning to ensure a resilient and prosperous future for the region's real estate industry. Read More
How Kora Payment Link Helps Online Businesses To Grow
How Kora Payment Link Helps Online Businesses To Grow
The advent of technology with the COVID-19 pandemic has increased the adoption and popularity of online businesses. This is owed to the ability to operate small and medium-sized businesses from anywhere across the globe – which alludes to the fact that the world is now a global village: "How Kora Payment Link Helps Online Businesses To Grow."
Therefore, there has been a meteoric increase in the number of online shoppers seeking products or services from the available businesses in the digital space.
This is evident in the emergence of e-commerce platforms that operate as an online marketplace for both buyers and sellers. It is also playing out in social commerce through the use of platforms like Facebook, Instagram, or X (Twitter) that people continuously use for their shopping experience.
By and large, online business is today a thriving venture that continues to generate a staggering income for businesses and the local economy.
One of the major perks of online businesses is the flexibility of their payments, such that merchants can offer a range of payment methods. The most common options are bank transfers or card payments, in which businesses provide their customers with bank account details to pay.
But as innovation continues to meet the evolution of online businesses, Kora is making payment strategy seamless for both merchants and their customers. This is through the Kora Payment Link.
What Is Kora Payment Link?
A Kora Payment Link is a clickable link that enables business customers to complete a purchase. This is offered as a digital link, which can be used across various social media platforms, websites, or other messaging tools.
How this works is that a customer is directed to a merchant's online checkout page to complete their transaction anytime they use the Kora Payment Link. This link can be used for both a single transaction, as in a customer invoice and for multiple transactions, as a buy button on social media platforms.
It should be noted that the Kora Payment Link facilitates simple online payments as it does not require a website or code to create and use the link. Therefore, online businesses can easily create a payment link that takes customers directly to the online checkout page of the merchant.
Furthermore, the Kora Payment Link can be used for fundraising, donation, and subscription purposes.
Benefits Of Kora Payment Link To Online Businesses
You can receive payments from your customers across the globe through the payment link that you can easily share on social platforms or websites. This is also a "call to action" strategy to compel your customers to complete their purchase with you without delay.
Customers do not have to log into a mobile app or website before paying. This is because they can easily click the link anytime and from anywhere to take them to the checkout page to complete their purchase.
Kora Payment Link provides online businesses various payment options tailored to their preferences. This can be bank transfers, payment cards, or other digital payment methods like Apple Pay or Google Pay.
Therefore, it is the volition of online businesses to design their payment links towards their preferred payment options. Hence attracting customers to complete their purchase with the knowledge that they can use certain payment gateway.
How Online Businesses Can Use Kora Payment Link
Here is a quick step for using the Kora Payment Link:
Create a Kora account and log in.
Navigate to "Payment Link."
Enter your details and customize your link with certain preferences.
Preview your link and activate it.
Share your Kora Payment Link on social media platforms and other messaging tools.
Start receiving payments.
Conclusion
We can not overemphasize the importance of having a sustainable payment strategy for online businesses to attract more customers who would complete purchases with them. That is why Kora introduced a payment link which merchants can easily share with their customers for transactions.
Kora Payment Link is easy and free to use, and you can get started by creating a Kora account now. [site]
How Kora Improves Cross-Border Transactions For Businesses
How Kora Improves Cross-Border Transactions For Businesses
Cross-border transactions are increasingly becoming popular without the concern of waiting days or transfer fees. This is due to the emergence of a fintech company like Kora, which makes cross-border payments simple, cheaper, faster, and easily accessible for businesses: "How Kora Improves Cross-Border Transactions For Businesses."
A BCC Research of January 2023 revealed that the global cross-border payments market is expected to grow from $176.5 billion in 2021 to over $238.9 billion by 2027. The vehicle for this growth is fintech disruptors like Kora, which offers a digital platform and innovative messaging and settlement layers to improve cross-border business transactions.
Ways Kora Is Changing Cross-Border Transactions For Businesses
Kora enables you to make transactions fully on its platform, unlike the traditional method of visiting physical branches. This allows you to use the platform anytime and from anywhere without a glitch.
A simple user interface and streamlined onboarding characterize this platform to simplify cross-border transactions. It means you can use Kora to receive funds from your customers or transfer with its bulk payout, multicurrency payout, or mobile money options.
Kora enables instant or same-day cross-border transactions, which is in the converse of the traditional settlement layers that can take days. Therefore, businesses can complete their transactions in less than one hour on this platform. You do not experience any form of delay in sending or receiving funds on this platform, irrespective of the amount. This is due to its high scalability and optimization of Kora.
This platform eliminates the meddlesome of third parties like banks and agents in the cross-border transfer chain. As such, it offers a relatively low transaction fee, which is often less than 1% of the transfer amount. This is a major perk of Kora compared to its contemporaries.
Kora offers an advanced tracking dashboard that provides real-time access to your funds and the estimated delivery timelines. This is because the platform has state-of-the-art blockchain technology that provides complete transparency in the tracking of your funds. It helps to reconcile your income with expenses.
Kora employs features like two-factor authentication (2FA) and other security measures to add extra security layers and protect user transactions and funds. This platform is in total adherence to global compliance standards to protect users' funds and data.
Reduced Foreign Exchange (FX) Risk
Cross-border transactions often involve multiple banks and currencies whose operations result in significant foreign exchange fees and currency volatility that create discrepancies between transferred and received funds.
This is largely the case when businesses in a particular country receive payments from another country.
However, Kora reduces foreign exchange risks that are associated with cross-border transactions by routing funds efficiently at the best exchange rate. On the other hand, Kora users can avoid foreign exchange concerns by using the multicurrency account on the platform that allows them to receive payments in currencies other than their local currency.
Conclusion
Cross-border payment is important to businesses as it enables their growth in the global market. But as digital payments continue to gain traction, there is a need for businesses to know how to leverage the technology to boost sales.
One major platform you can use for your cross-border transactions with your customers is Kora. This is due to the simplicity and scalability it offers you.
You can also start making cross-border transactions seamlessly when you create a Kora account now. [site]